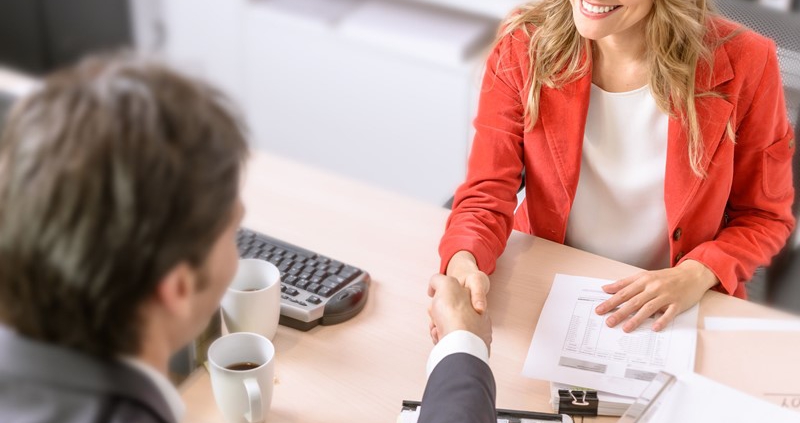 De werkgever is verplicht uiterlijk een maand voor het einde van een arbeidsovereenkomst voor bepaalde tijd met een duur van zes maanden of langer schriftelijk te laten weten of hij de arbeidsovereenkomst daarna wil voortzetten en zo ja, onder welke voorwaarden. Het schriftelijkheidsvereiste van deze aanzegverplichting is van dwingend recht. Dat betekent dat daarvan niet mag worden afgeweken. Een werkgever, die mondeling heeft medegedeeld de arbeidsovereenkomst te willen verlengen, voldoet daarmee niet aan de aanzegverplichting.
De werkgever, die de aanzegverplichting in het geheel niet is nagekomen, is aan de werknemer een vergoeding verschuldigd ter grootte van een maandloon. Ingeval te laat is aangezegd, is de werkgever een vergoeding naar rato verschuldigd.
De arbeidsovereenkomst van een werknemer had een duur van zes maanden en liep tot 1 mei 2020. De arbeidsovereenkomst is per 1 mei 2020 voortgezet. Volgens de werkgever waren partijen al op 30 maart 2020 mondeling een verlenging per 1 mei 2020 overeengekomen. De werknemer heeft na 1 mei meerdere dagen gewerkt. Op 6 en 9 mei 2020 heeft de werkgever de werknemer gevraagd om een brief gedateerd 29 april 2020 te ondertekenen. In die brief bevestigde de werkgever dat hij de arbeidsovereenkomst per 1 mei 2020 op gelijke voorwaarden wenste voort te zetten voor de duur van drie maanden. Nadat de werknemer heeft geweigerd de brief te ondertekenen, heeft de werkgever hem naar huis gestuurd. De werkgever voerde aan dat hij, weliswaar te laat, aan de aanzegverplichting heeft voldaan door de werknemer op 29 april 2020 een brief te overhandigen waarin hij bevestigt de arbeidsovereenkomst per 1 mei 2020 op gelijke voorwaarden te willen voortzetten. De werknemer ontkende de brief op 29 april te hebben ontvangen. Volgens de werknemer is de brief hem pas op 6 mei 2020 overhandigd. De kantonrechter heeft de werkgever veroordeeld tot betaling van de aanzegvergoeding, ter grootte van een maandsalaris.
https://derksenfinancieel.nl/wp-content/uploads/2020/08/751caf4e-b15a-472a-ba79-be6ae12bf272.jpg
800
800
https://derksenfinancieel.nl/wp-content/uploads/2017/10/Derksen-logo-horizontaal-1.0-300x51.png
2020-08-27 04:00:00
0000-00-00 00:00:00
Aanzegverplichting