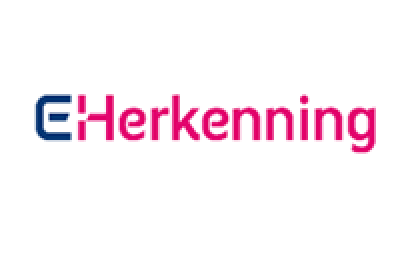 Rechtspersonen, die zonder de hulp van een intermediair of zonder gebruik van commerciële software aangifte vennootschapsbelasting of loonheffing willen doen, hebben daartoe sinds 1 januari 2020 eHerkenning nodig. Tot die tijd kon met behulp van een inlognaam en een wachtwoord aangifte worden gedaan door ondernemers.
De rechtbank Gelderland heeft een naheffingsaanslag loonheffing vernietigd, die was opgelegd aan een bv, die geen eHerkenning had aangeschaft. De rechtbank stelde vast, dat de bv wel de wil had om aangifte loonheffing te doen, maar door het ontbreken van eHerkenning de mogelijkheid niet had om dat te doen. Volgens de rechtbank ontbreekt een wettelijke basis voor het verplichte gebruik van eHerkenning. De daarvoor bedoelde Wet digitale overheid was nog niet in werking getreden en de Regeling van de staatssecretaris van Financiën waarin het gebruik van eHerkenning is voorgeschreven is geen wet.
De rechtbank is van oordeel dat de mogelijkheid om te voldoen aan de wettelijke verplichting tot het doen van aangifte kosteloos dient te zijn. eHerkenning moet worden aangeschaft bij commerciële partijen. Een wettelijke basis voor deze betalingsverplichting ontbreekt. De rechtbank vindt niet van belang dat er een tijdelijke vergoedingsregeling voor de kosten van eHerkenning is.
https://derksenfinancieel.nl/wp-content/uploads/2022/02/1ad7a4f4-84b8-4cd6-8b46-6651c9e1e147.png
264
396
https://derksenfinancieel.nl/wp-content/uploads/2017/10/Derksen-logo-horizontaal-1.0-300x51.png
2022-02-24 04:00:00
0000-00-00 00:00:00
Geen wettelijke verplichting gebruik eHerkenning