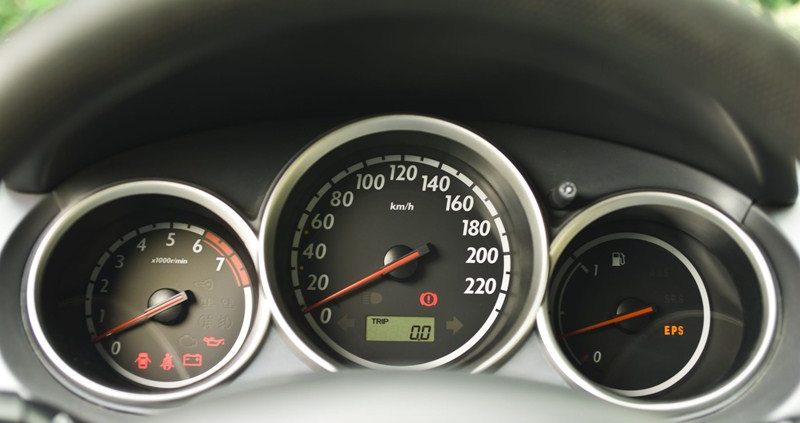 Bij de eerste registratie van een auto in Nederland moet bpm worden betaald. Dat geldt ook bij de invoer van een auto, ongeacht of deze nieuw of gebruikt is. Wel geldt voor een gebruikte auto dat de verschuldigde bpm lager is omdat rekening wordt gehouden met afschrijving van de auto door het gebruik. De beoordeling of een auto nieuw of gebruikt is, moet worden gemaakt op het moment van registratie in Nederland. Dat betekent dat het mogelijk is dat iemand in het buitenland een nieuwe auto heeft gekocht en daarmee naar Nederland is gereden om de auto als gebruikte auto op Nederlands kenteken te laten zetten. Volgens vaste rechtspraak wordt onder een nieuwe personenauto verstaan een auto die na de vervaardiging ervan niet of nauwelijks is gebruikt.
Volgens een arrest van de Hoge Raad uit 2018 is een auto met circa 3.000 kilometers op de teller geen nieuwe auto. Hof Amsterdam heeft de grens waarbij naar maatschappelijke opvattingen geen sprake meer is van een nieuwe auto gesteld op 1.000 in het buitenland gereden kilometers. Het hof is van menig dat bij deze kilometerstand de modale autokoper een auto niet meer als nieuw zal aanvaarden. Een auto met een lagere kilometerstand dient in beginsel als nieuw te worden aangemerkt, tenzij andere gebruikssporen dan de kilometerstand ertoe leiden dat de auto als 'gebruikt' moet worden aangemerkt. De gebruikssporen moeten zodanig zijn dat de modale autokoper niet (meer) bereid is om de auto als nieuw te aanvaarden.
Het hof kwam tot dit oordeel in een procedure over een naheffingsaanslag bpm die was opgelegd na de invoer van een auto met een kilometerstand ten tijde van de registratie van 841. Dat is onvoldoende om de auto als 'gebruikt' aan te merken.
https://derksenfinancieel.nl/wp-content/uploads/2019/03/547729a9-f5d1-479a-9290-87dc0b11f7cc.jpg
536
800
https://derksenfinancieel.nl/wp-content/uploads/2017/10/Derksen-logo-horizontaal-1.0-300x51.png
2019-03-06 23:00:00
0000-00-00 00:00:00
Tot 1.000 km is een auto nieuw