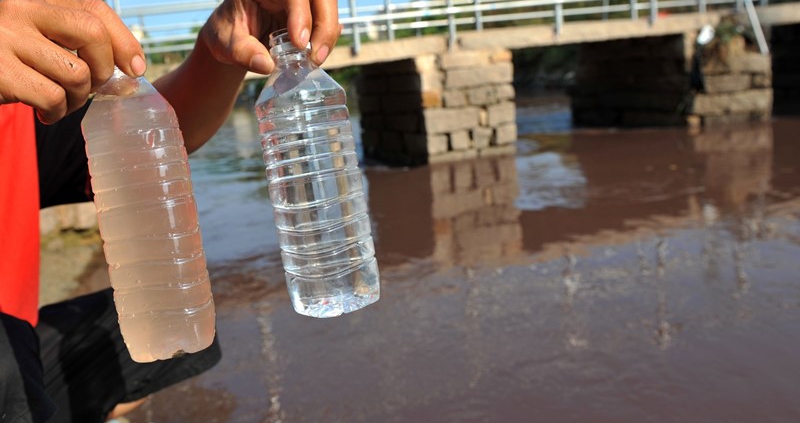 Omzetbelasting wordt berekend over de vergoeding. Dat is het totale bedrag dat voor een levering of een dienst in rekening wordt gebracht. Tot de vergoeding behoren niet de ten behoeve van de afnemer betaalde uitschotten van belastingen en heffingen. Dat betekent dat over deze voor de afnemer betaalde bedragen geen omzetbelasting behoeft te worden berekend. De bewijslast dat sprake is van een uitsluiting van de vergoeding rust op de ondernemer die zich daarop beroept.
Zuiveringsheffing is een belasting die waterschappen in rekening brengen voor de afvoer van water. In de Waterschapswet is bepaald dat de aanslag zuiveringsheffing wordt opgelegd aan degene die een woon- of bedrijfsruimte voor volgtijdig gebruik ter beschikking stelt. De wet geeft deze persoon de bevoegdheid om de heffing te verhalen op degene aan wie de ruimte ter beschikking is gesteld. Deze verhaalsmogelijkheid geldt onder andere voor exploitanten van recreatieparken.
In een procedure was in geschil of de doorbelasting van zuiveringsheffing door een exploitant van een aantal recreatieparken was uitgezonderd van de vergoeding voor de berekening van de omzetbelasting. De exploitant vermeldde de zuiveringsheffing als aparte post op zijn facturen. In de overeenkomsten met de parkrecreanten was afgesproken dat de zuiveringsheffing voor hun rekening kwam. De exploitant berekende de doorbelasting op een andere manier dan het waterschap
Volgens Hof Arnhem-Leeuwarden was door de afwijkende berekeningsmethodiek geen sprake van verhaal van de zuiveringsheffing als zodanig. Het zou moeten gaan om het aandeel dat de parkrecreant, als de aanslag aan hem zou zijn opgelegd, had moeten betalen. Aan die voorwaarde is niet voldaan. De exploitant had over de doorberekening van zuiveringsheffing omzetbelasting in rekening moeten brengen.
https://derksenfinancieel.nl/wp-content/uploads/2020/08/1db0fdb5-2af2-4aa3-b85b-858b8f08541c.jpg
589
800
https://derksenfinancieel.nl/wp-content/uploads/2017/10/Derksen-logo-horizontaal-1.0-300x51.png
2020-08-27 04:00:00
0000-00-00 00:00:00
Omzetbelasting verschuldigd over onzuivere doorbelasting zuiveringsheffing